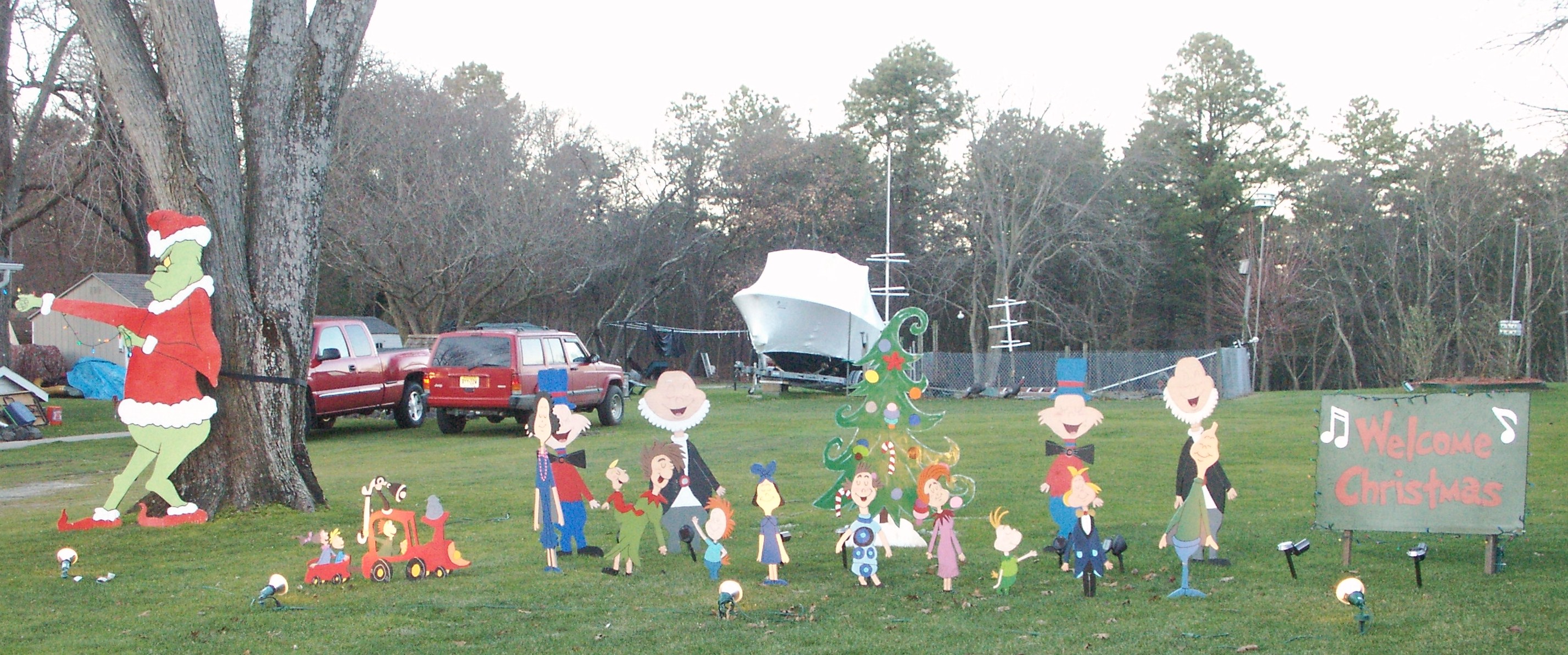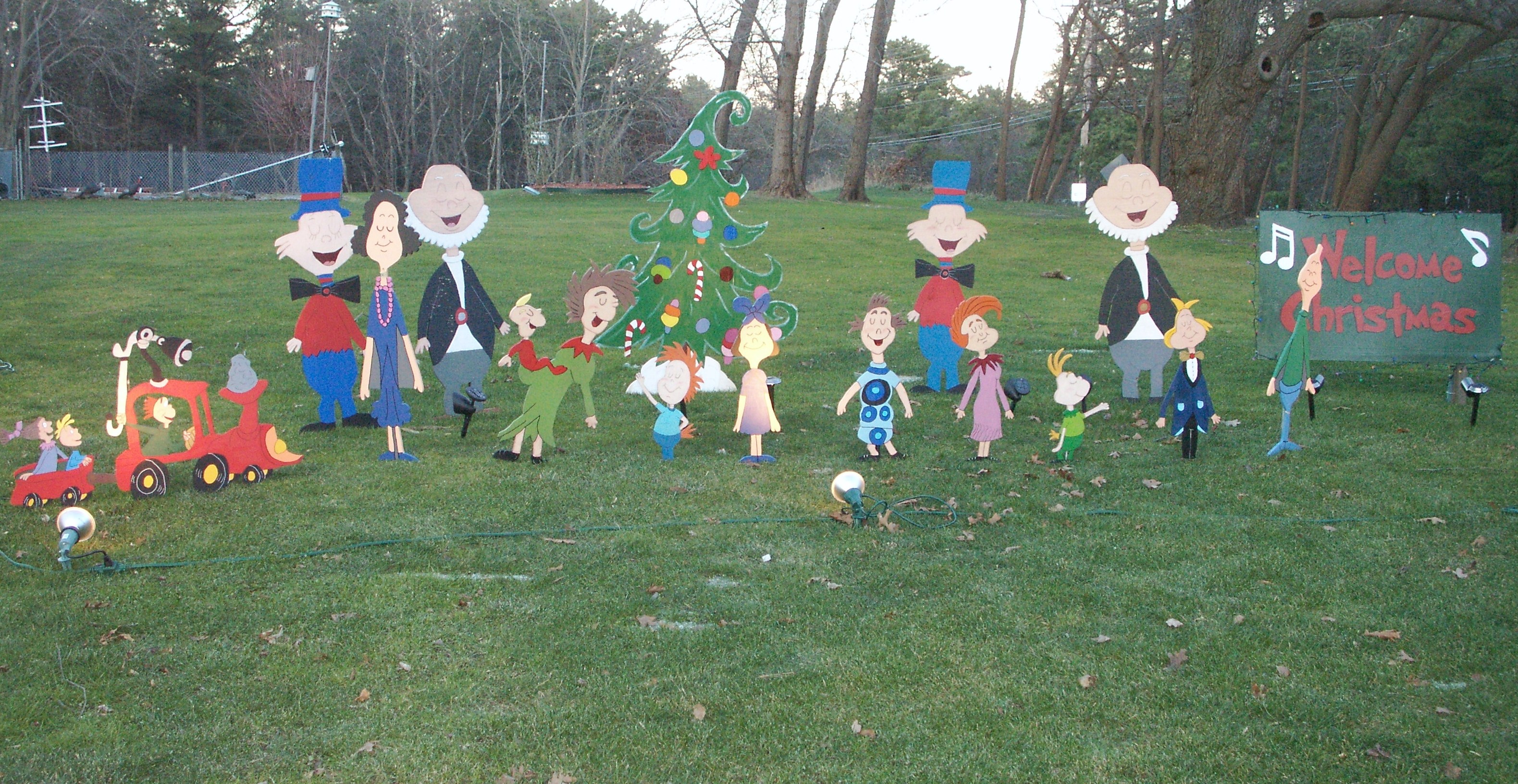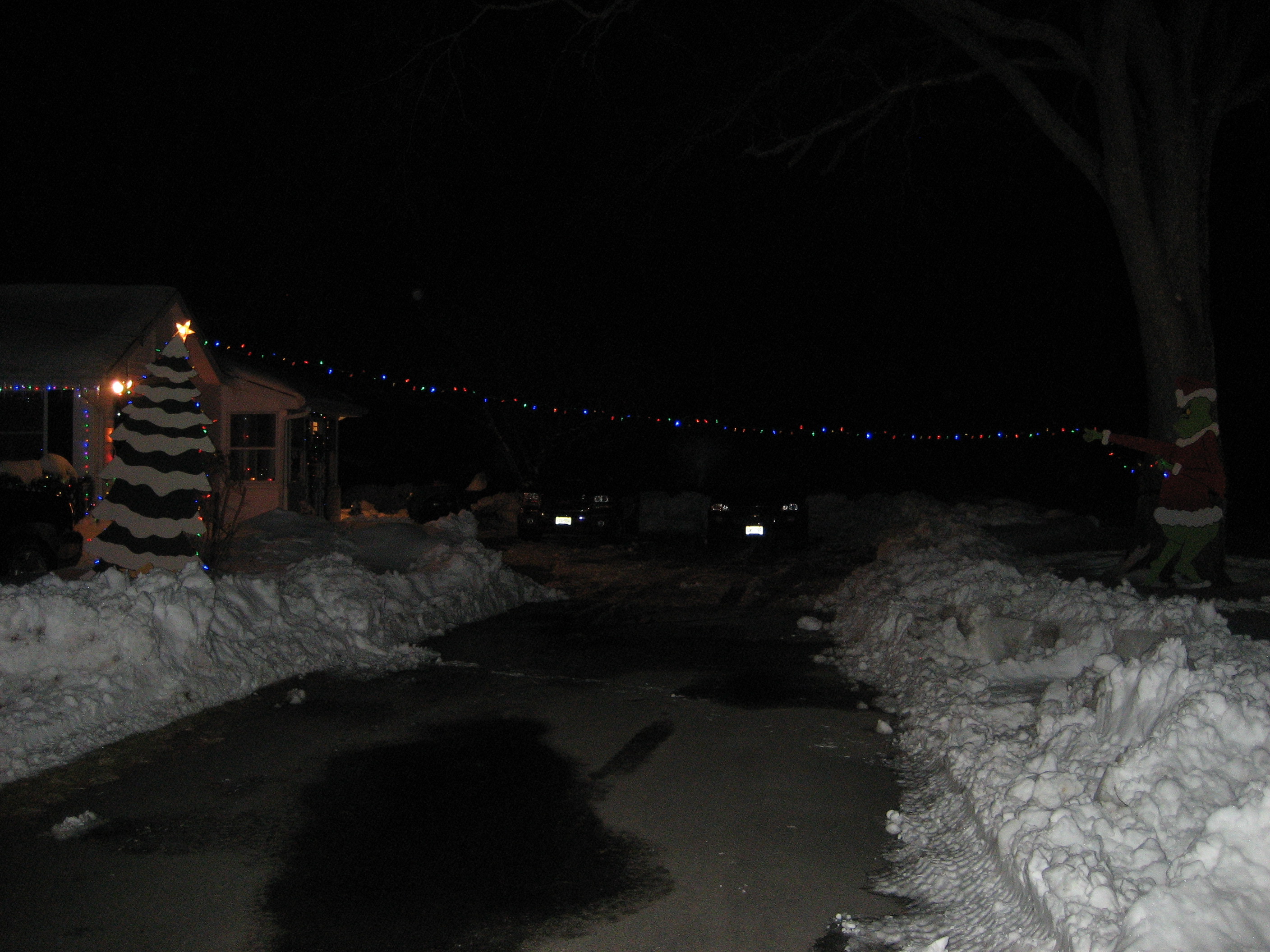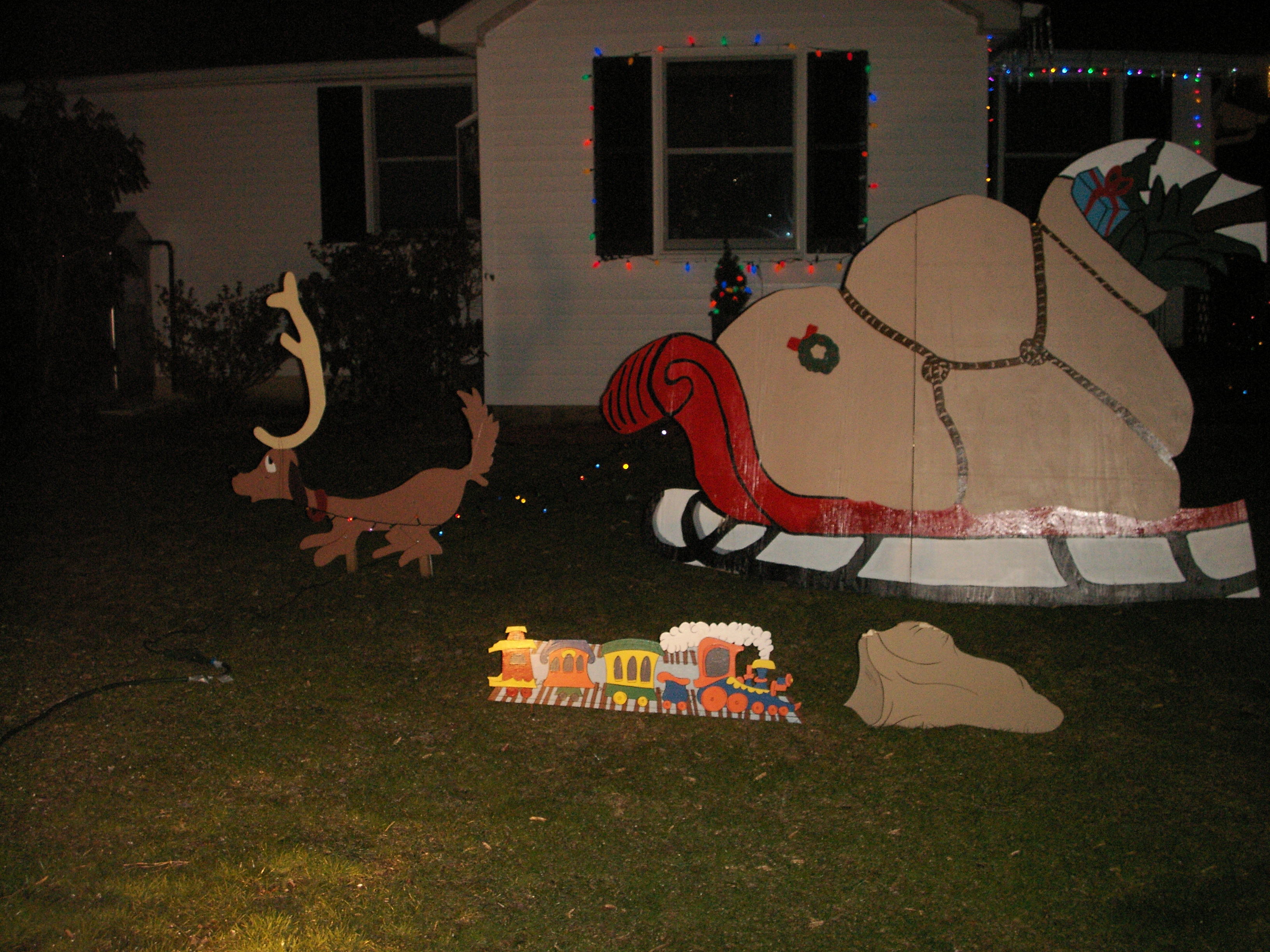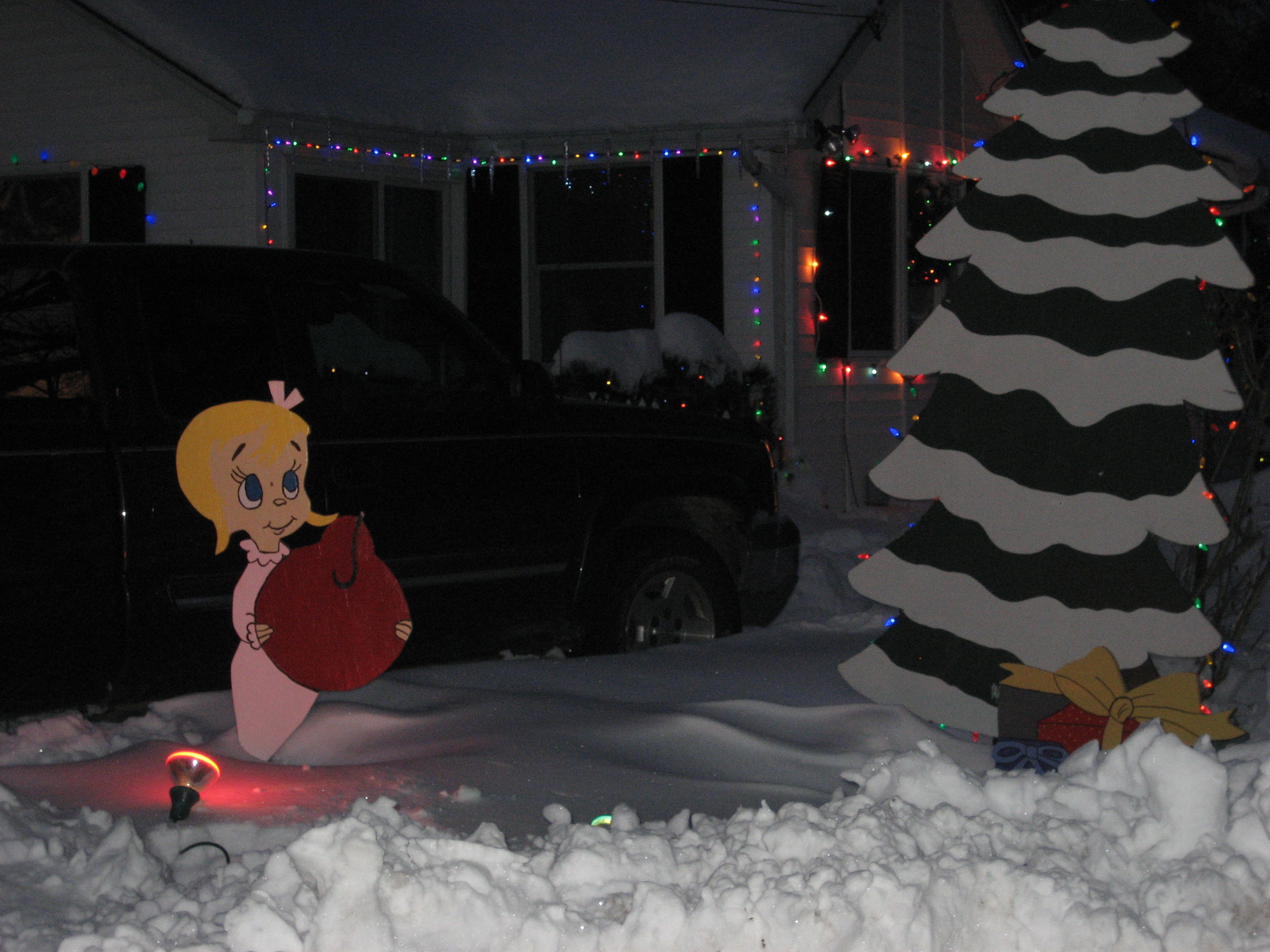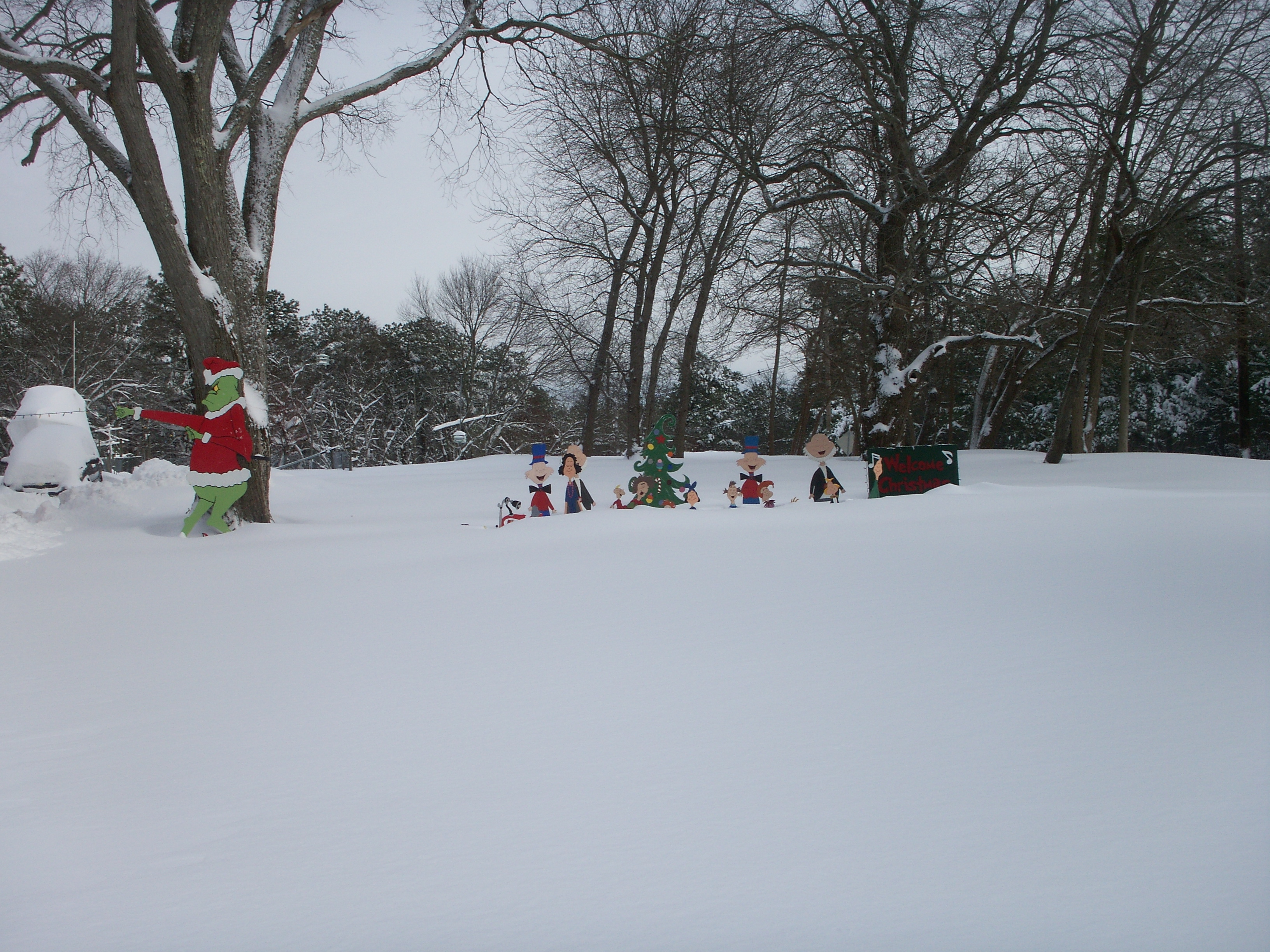 The Grinch came first, 15 years ago or so.
A couple of years later my brother-in-law made the tree.
The next year he made Max.
Another year or two later, he made Cindy Lou Who.
Then there was a few years before I got the ramshackle sleigh.
Last year he made the Welcome Christmas sign.
And I found you on ebay a couple years ago.
Got the men whos and last year the tree with the young whos.
Someone got me the "great train robbery" they found on ebay but it
had a max and grinch with it. I cut them out!
There can only be one max and one grinch!
(that the litte train and bag that I put in front of max and the sleigh.)
And a couple of whos that I have mixed in. They came with broken
parts from Fed Ex also!

I didn't get the replacement train fixed in time for the big snow!
So I kept the old one out. I was able to mend the new one good enough
but I always paint the backs of them black so that you don't see
the unpainted side from behind.
The train was broken in two places: the connection between the two
trains and also where he's pulling the train whistle.
I don't think you could tell unless you were looking for it!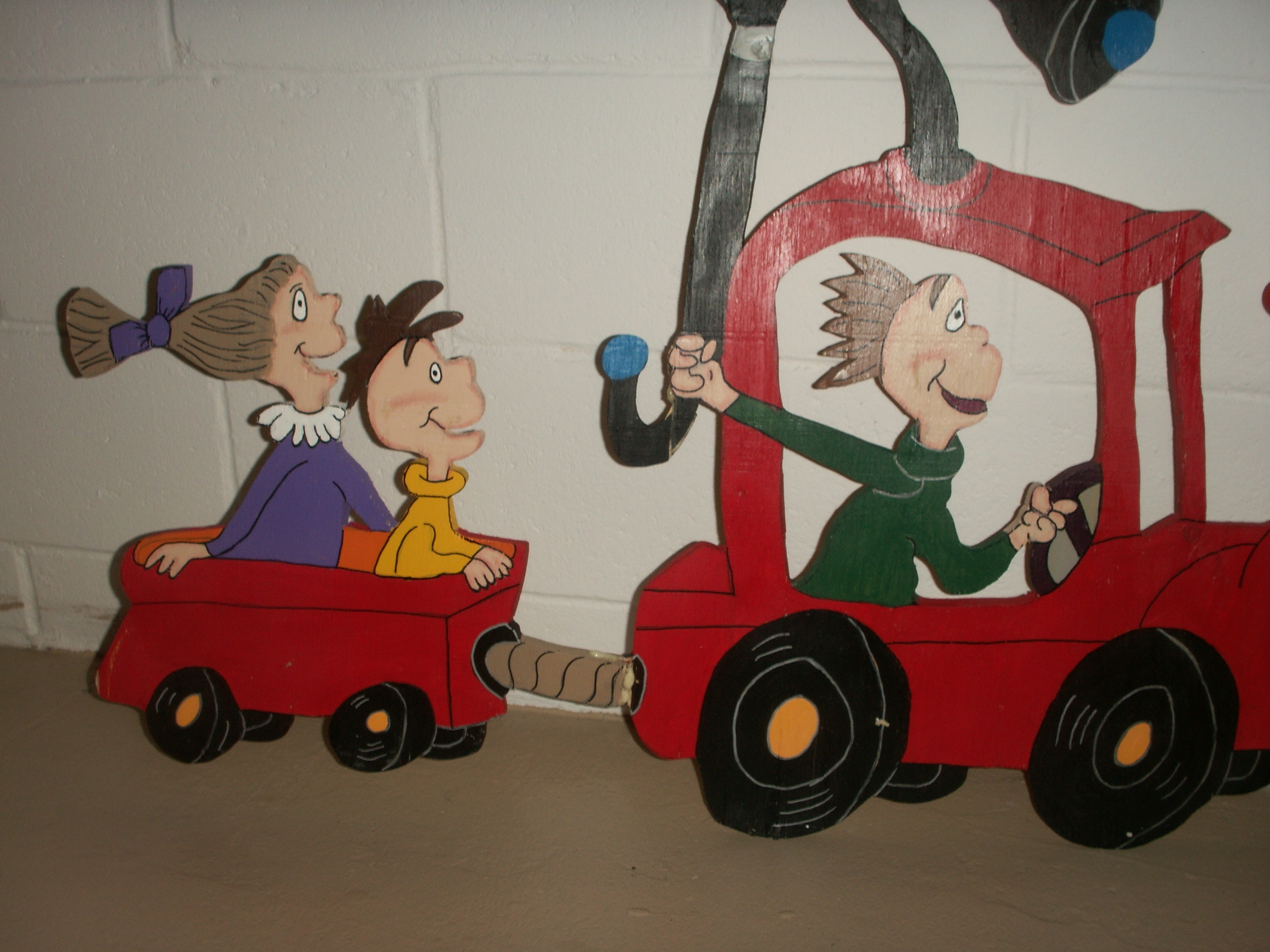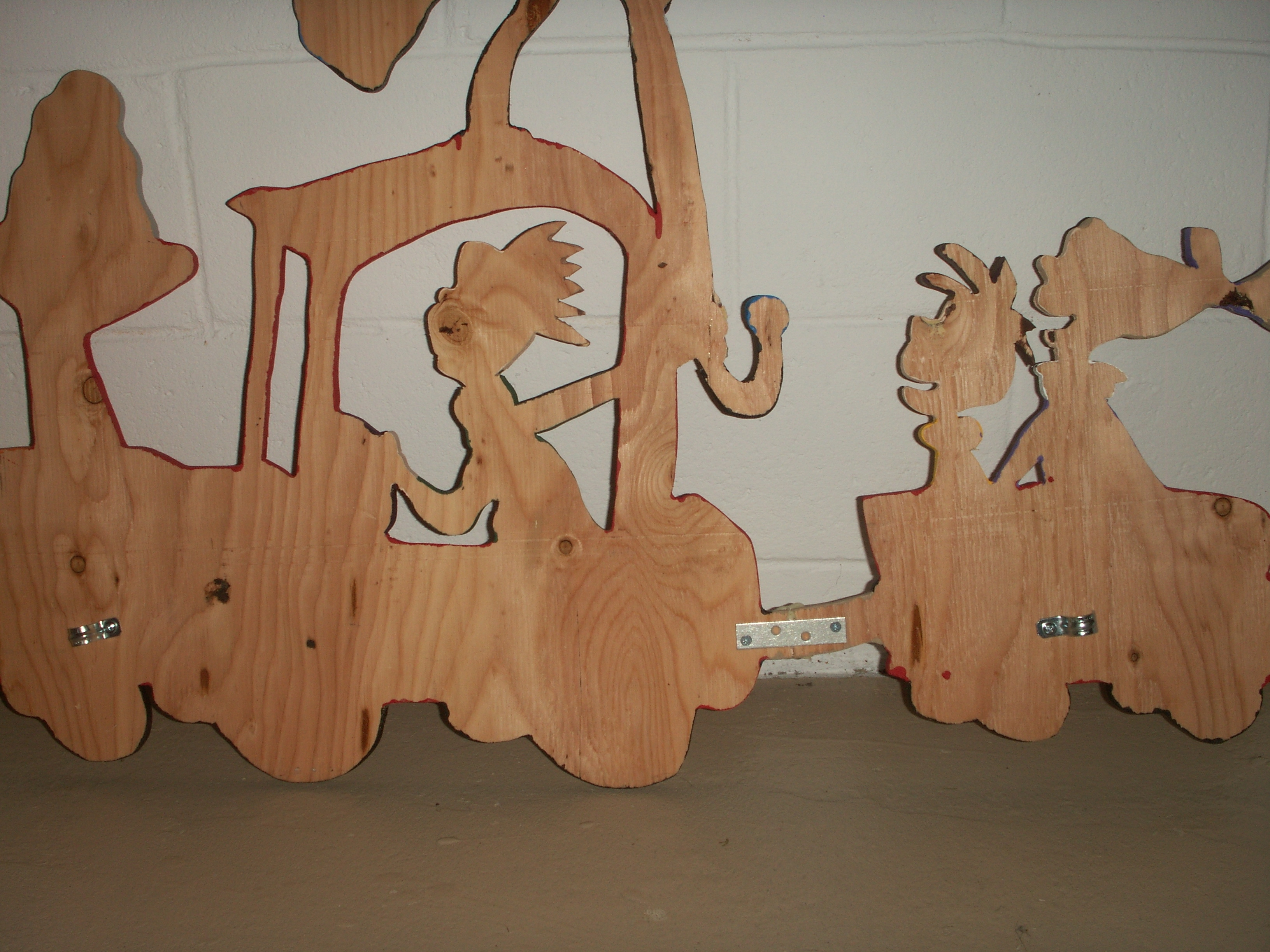 I don't have any room to store big items (the grinch, tree, and sleigh take up all the room!)
So that's why I've been sticking to the whos and small items like that.
I tried to put the whos in a circle around the little tree but I don't
think it came out quite right!

Thanks again for all the great who stuff!
and Happy New year!