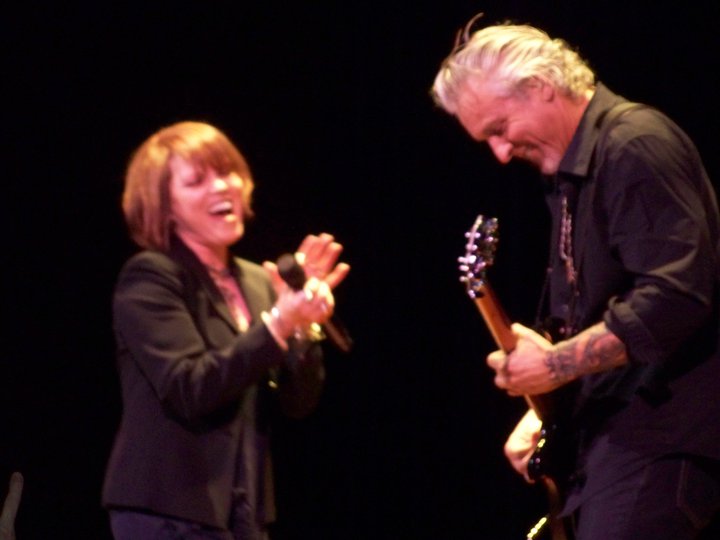 02/12/11 -- Spyder Giraldo & Pat Benatar in Atlantic City, NJ
Photo by Danielle Severino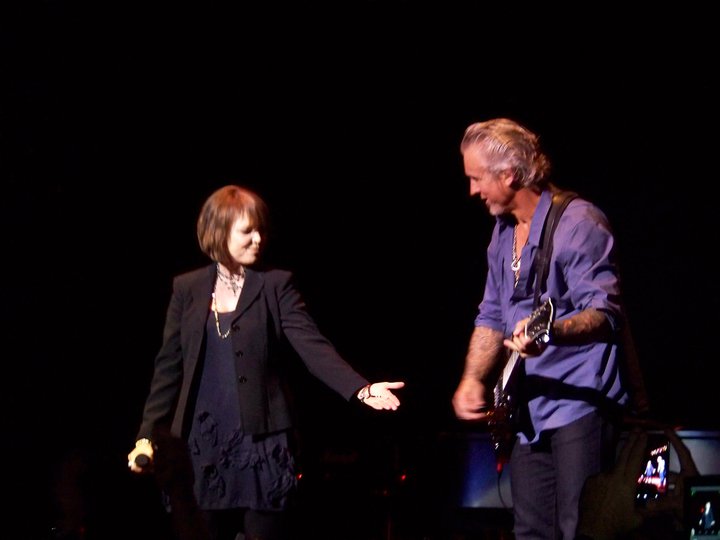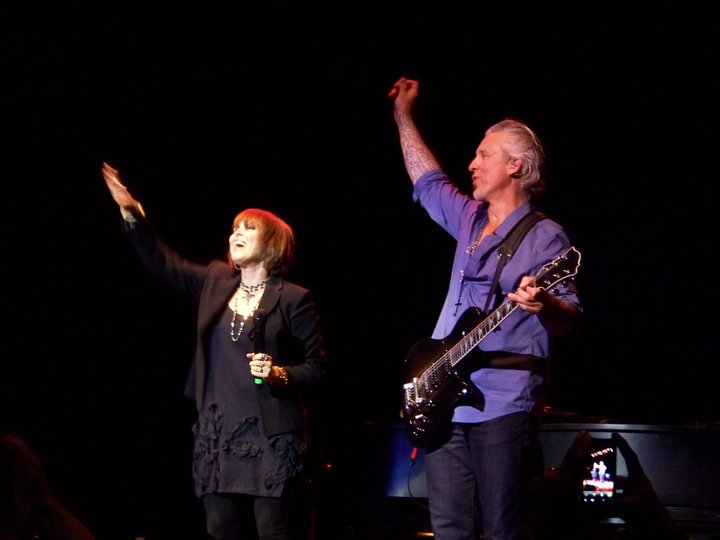 02/13/11 -- Spyder Giraldo & Pat Benatar in Montclair, NJ
Photos by Danielle Severino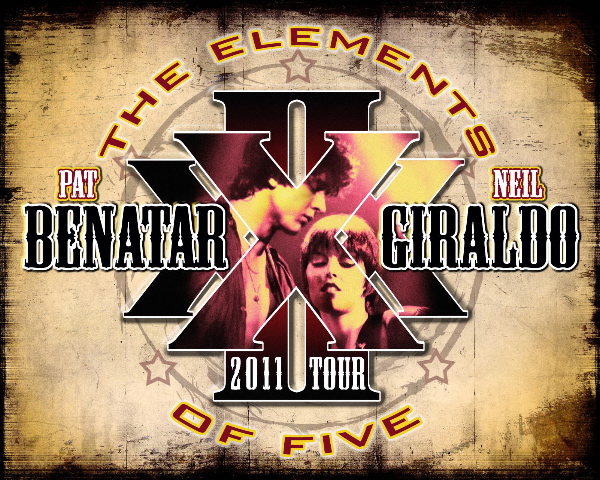 NEW CONCERT DATES!!


03/02/11 -- Hard Rock in Tulsa, OK
03/04/11 -- Hard Rock in Biloxi, MS
03/05/11 -- Endymion in New Orleans, LA
03/18/11 -- Foxwoods in Mashantucket, CT
04/02/11 -- Celebrity Theatre in Phoenix, AZ
04/15/11 -- Emerald Queen in Tacoma, WA
04/16/11 -- Emerald Queen in Tacoma, WA
06/10/11 -- San Diego County Fair in Del Mar, CA
06/11/11 -- Agua Caliente in Rancho Mirage, CA
06/25/11 -- Bergen PAC in Englewood, NJ
06/26/11 -- The Sands in Bethlehem, PA
06/28/11 -- Keswick Theater in Glenside, PA
06/30/11 -- Vernon Downs in Vernon, NY
07/01/11 -- Tioga Downs in Nichols, NY
07/07/11 -- Melody Tent in Hyannis, MA
07/08/11 -- Hampton Beach Casino in Hampton Beach, NH
07/09/11 -- House of Blues in Boston, MA
07/11/11 -- BB Kings in New York, NY
07/12/11 -- BB Kings in New York, NY
07/14/11 -- NYCB Theatre in Westbury, NY
07/18/11 -- Ridgefield Playhouse in Ridgefield, CT
07/30/11 -- ND State Fair in Minot, ND
08/03/11 -- Pacific Amphitheatre Ticketmaster in Costa Mesa, CA
08/05/11 -- Ventura County Fair in Ventura, CA
08/06/11 -- Mountain Winery in Saratoga, CA
08/11/11 -- Tulalip Resort in Tulalip, WA
08/12/11 -- Boulevard Casino in Coquitlam, BC
08/14/11 -- Rocking the Rivers in Cardwell, MT
08/18/11 -- Diamond Jo in Dubuque, IA
08/19/11 -- Crystal Grand in Wisconsin Dells, WI
08/23/11 -- Midland Theatre in Newark, OH
08/26/11 -- Towne Square in Blue Ash, OH
08/27/11 -- Busch Gardens in Williamsburg, VA
08/28/11 -- Busch Gardens in Williamsburg, VA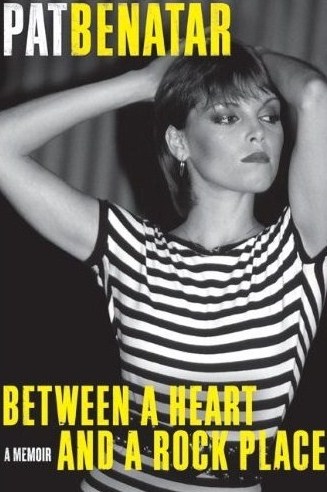 "Between a Rock and a Hard Place"
Pat Benatar's Autobiography
paperback comes out in June!


"Celebrity Q+A: Pat Benatar:" Family Circle online article
also in the March 2011 issue of Family Circle Magazine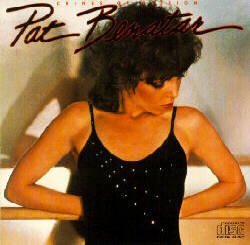 PAT BENATAR takes control of INTHESTUDIO for the 30th Anniversary of CRIMES OF PASSION
North American syndicated rock radio show InTheStudio celebrates the 30th Anniversary of Pat Benatar's CRIMES OF
PASSION. Show host and producer Redbeard speaks to Pat Benatar and her husband, guitar player Neil Geraldo about
the "...lack of control...they were airbrushing my clothes off ..." that the biggest-selling female rocker of the
'80s had with her label and management company during the success of her sophomore album. They "refused to be
open minded by the time this album came out." I told them, " If you don't let me make the kind of records I want
to make, I won't make them anymore."
To find out where to hear this show on the radio or to listen to it ONLINE, visit: www.inthestudio.net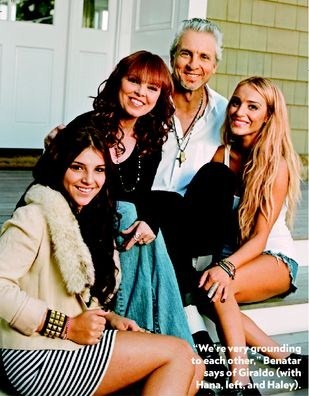 PEOPLE Magazine: Catching Up with ... Pat Benatar


May 15 -- Support "Invincible - The Pat Benatar Team" at the 2011 AIDS WALK
Good Luck to team founder and fellow Giraldo/Benatar fan, Scott Kramer!




What's Been Cooked Up Lately?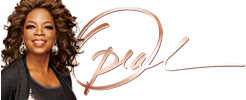 04/08 -- Pat and Spyder will be taping the Oprah Winfrey show!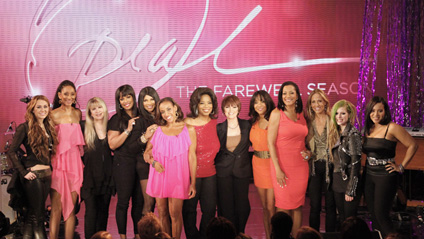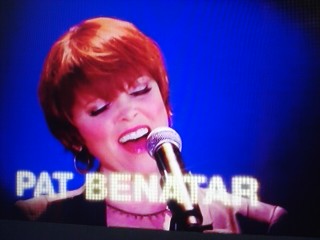 04/13 -- STEVIE NICKS, JOAN JETT, SALT-N-PEPA, PAT BENATAR: ROCK GODDESSES OF THE '70S AND '80S
Pat and Spyder on the Oprah Winfrey show!



04/17 -- Palm Sunday

04/22-- Earth Day

4/24 -- Happy Easter!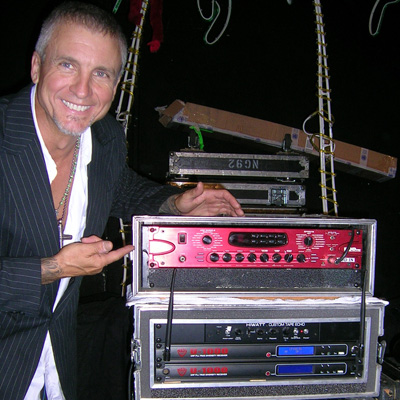 SPYDER from LINE6.com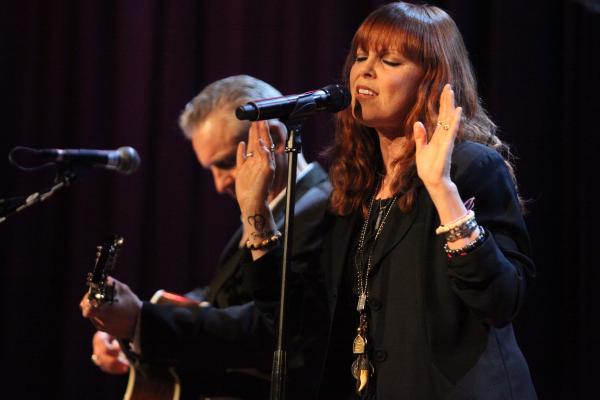 Photo © Dana Fineman
12/05/09 -- CLF's Angels For Change Holiday Show at the Malibu PAC, CA
more photos on Pat and NEIL!!!'s Myspace gallery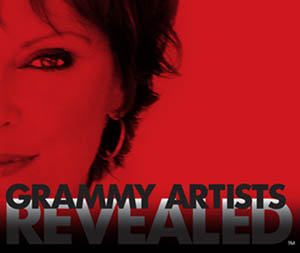 08/24/09 -- Intimate concert presented by MasterCard
to feature GRAMMY winner Pat Benatar (online article)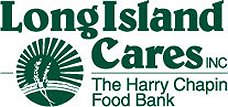 Pat Benatar Joins LI Cares (Long Island Press)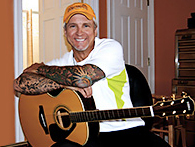 Heart Of Glass Meets Heartbreaker:
Blondie and Pat Benatar Join Forces;
Benatar Axe-Man Wields Yamaha LJ16 (online article)

.. and on Pat's induction into the Long Island Music Hall Of Fame!
Ceremony held 10/30/08, visit the LI Music Hall of Fame website for more details.

Official Facebook for Pat Benatar & Neil "Spyder" Giraldo

Check out Spyder's vitamin company, ON THE ROCK Nutrition

MAKE A DIFFERENCE
Buy a t-shirt and make a fashion statement
for disadvantaged children. Orphan Lyrics
donates all the profits from these sales to
charities, including War Child International
and St. Jude Children's Research Hospital.

The latest additions to the NEIL!!! Discography page
HARD PRESSED by Nobuteru Maeda, Light Of Day (Bruce Springsteen Tribute album),
the movies NAILED and SMILE,
25th Anniversary re-issues of IGNITION and WORKING CLASS DOG

NEIL!!! plays GMP GUITARS

Visit BENATARFANCLUB.COM for up-to-date news on Pat and NEIL!!!

WOO-HOOOOOOOO!
Thank you NEIL!!! for everything!
Thanks to Mary Wiesner for the Kitchen logo and
Gino Calistri (from NEIL!!! country) for saving the NEIL!!! site files!
Ciao, Gino!



roknrobn@comcast.net
this site is run by a fan who felt there was not enough SPYDER on the web!