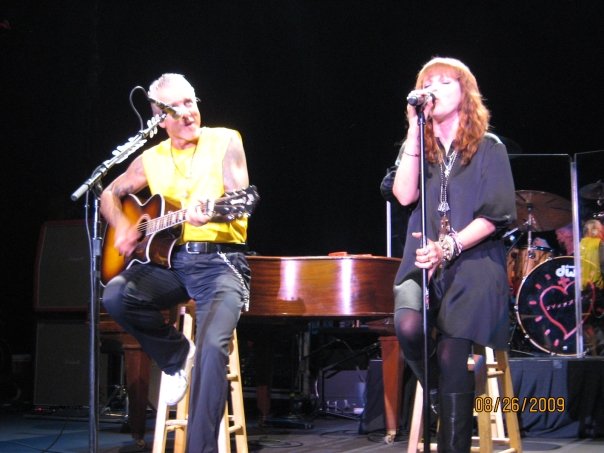 Photo © Maria Hannam
08/26/09 -- Gothic Theatre in Englewood, CO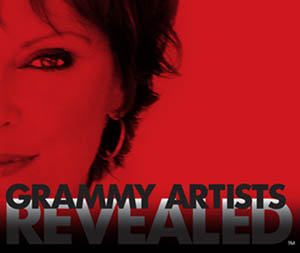 08/24/09 -- Intimate concert presented by MasterCard
to feature GRAMMY winner Pat Benatar (online article)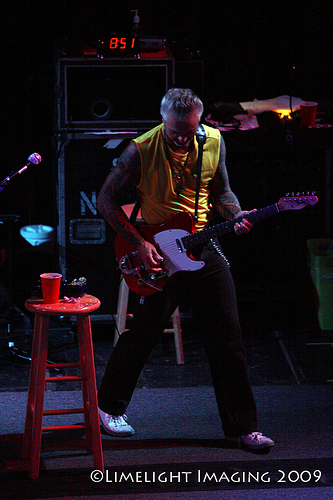 Photo © limelightimaging.com
08/20/09 -- Austin Music Hall in Austin, TX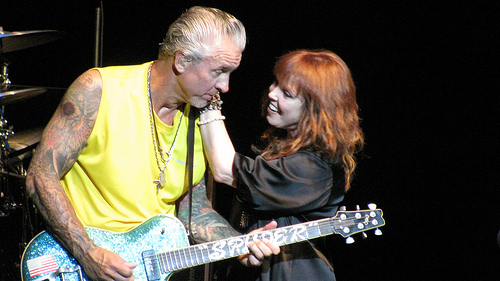 Photo © Nathan Malone
08/20/09 -- Austin Music Hall in Austin, TX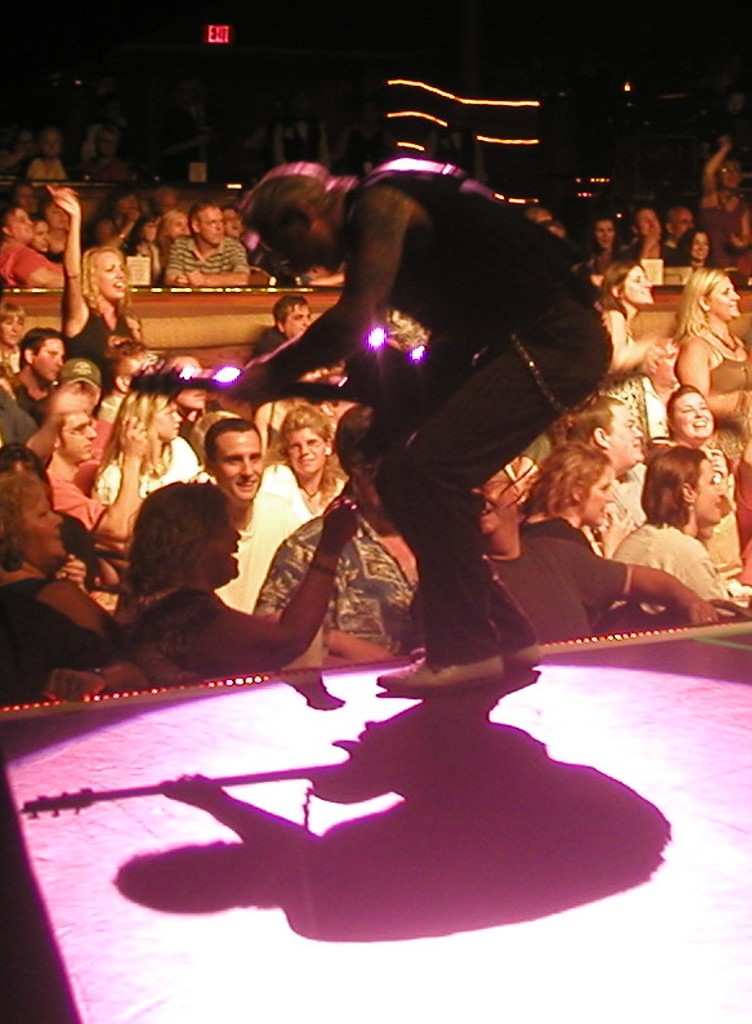 Photo © Rachel Phillips
08/12/09 -- Turning Stone in Verona, NY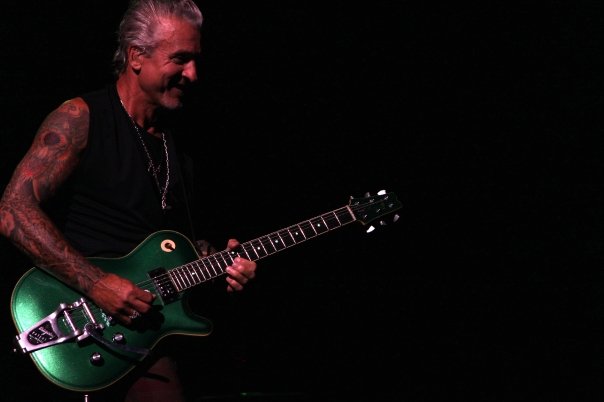 Photo © Nat Jones
08/12/09 -- Turning Stone in Verona, NY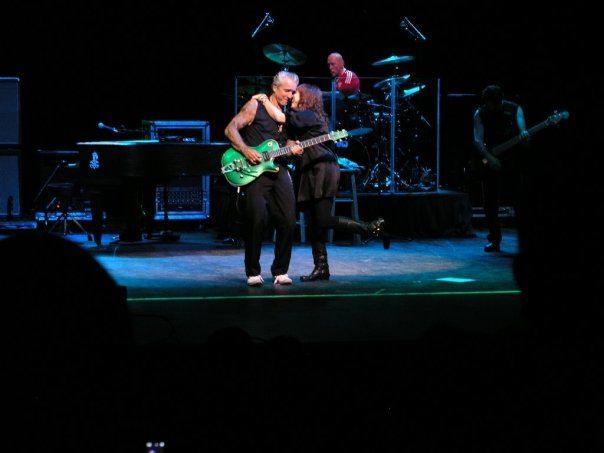 Photo © Joe Cross
08/11/09 -- CMAC in Canandaigua, NY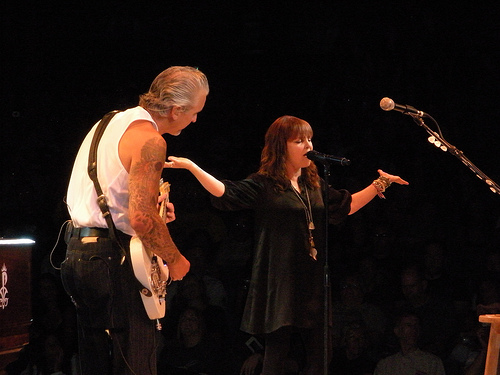 Photo © Sandy Frazier
08/09/09 -- Capital One Theatre in Westbury, NY

Photo © Miguel Bennasar
08/08/09 -- BOA Pavilion in Boston, MA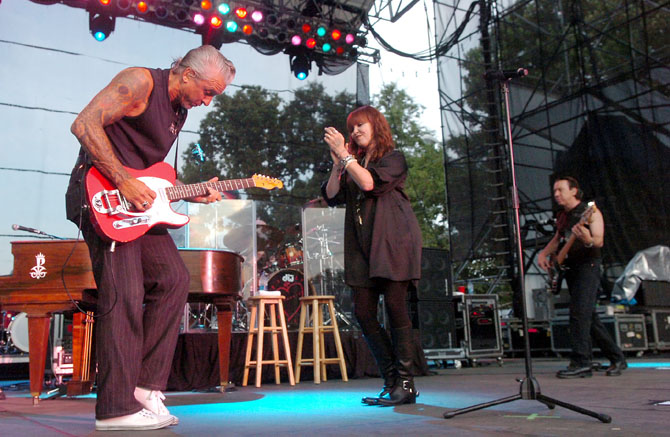 Photo © Express-Times Photo | BILL ADAMS
08/07/09 -- Musikfest in Bethlehem, PA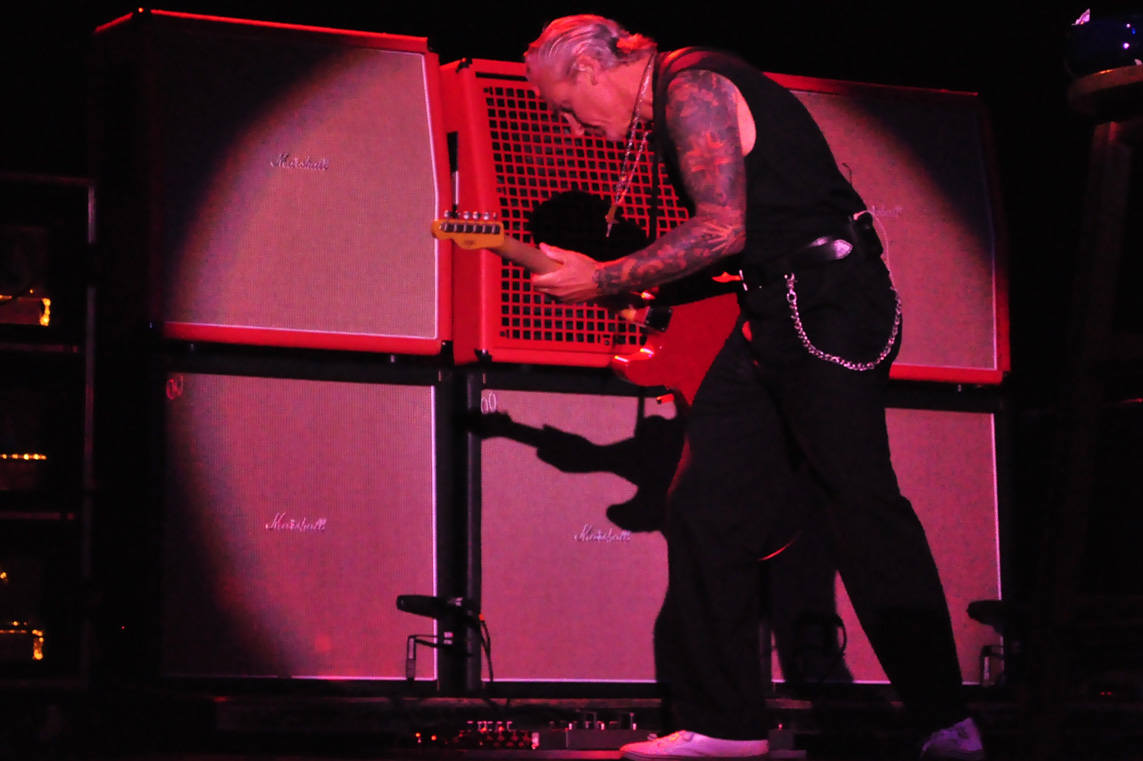 Photo © Matt Callahan
08/05/09 -- Meadowbrook Pavilion in Gilford, NH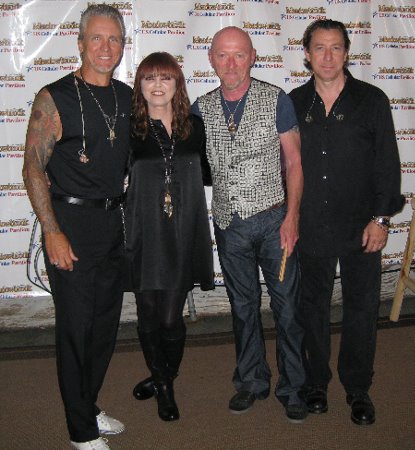 Photo © Judy Bishop
08/05/09 -- Meadowbrook Pavilion in Gilford, NH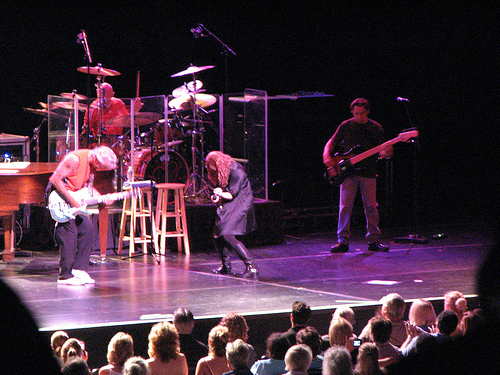 Photo © willietanner
08/04/09 -- Wolf Trap in Vienna, VA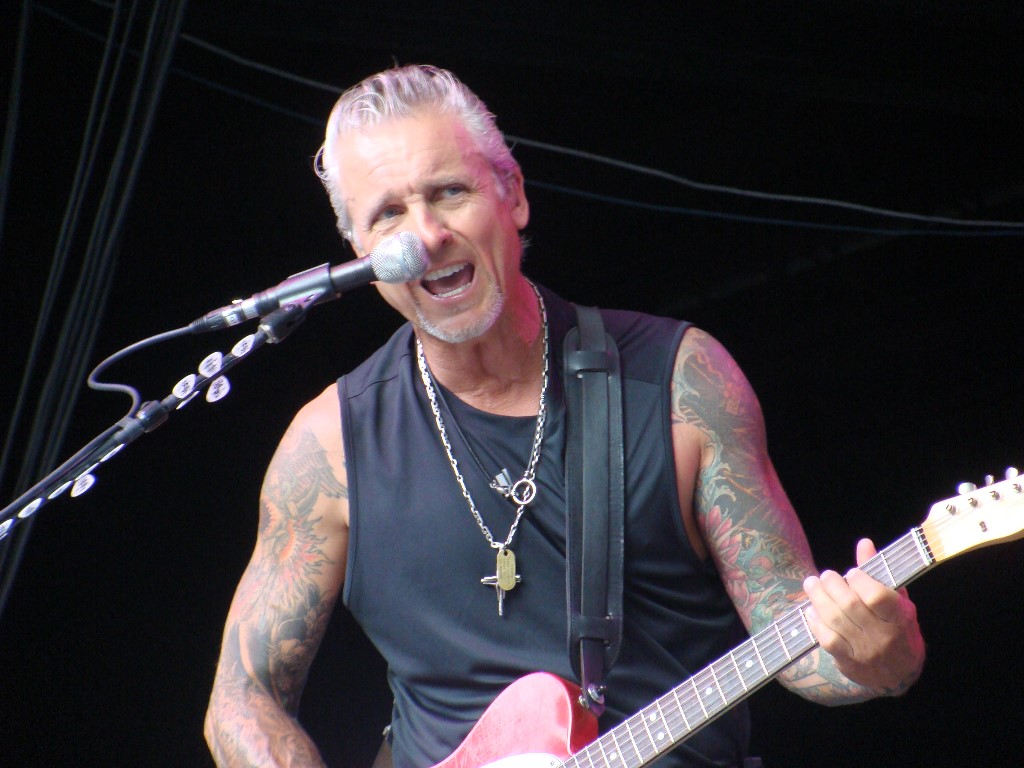 Photo © Rodney Woliver
08/02/09 -- Chastain Park in Atlanta, GA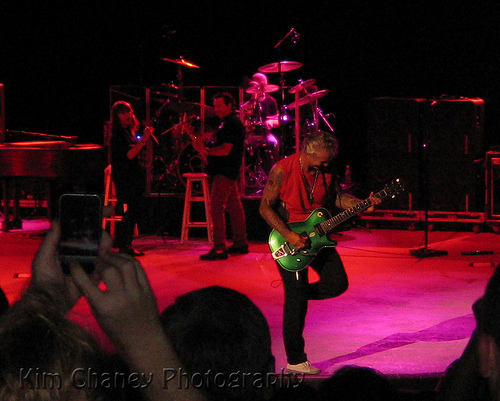 Photo © kiminchrg
08/01/09 -- Mud Island Amphitheater in Memphis, TN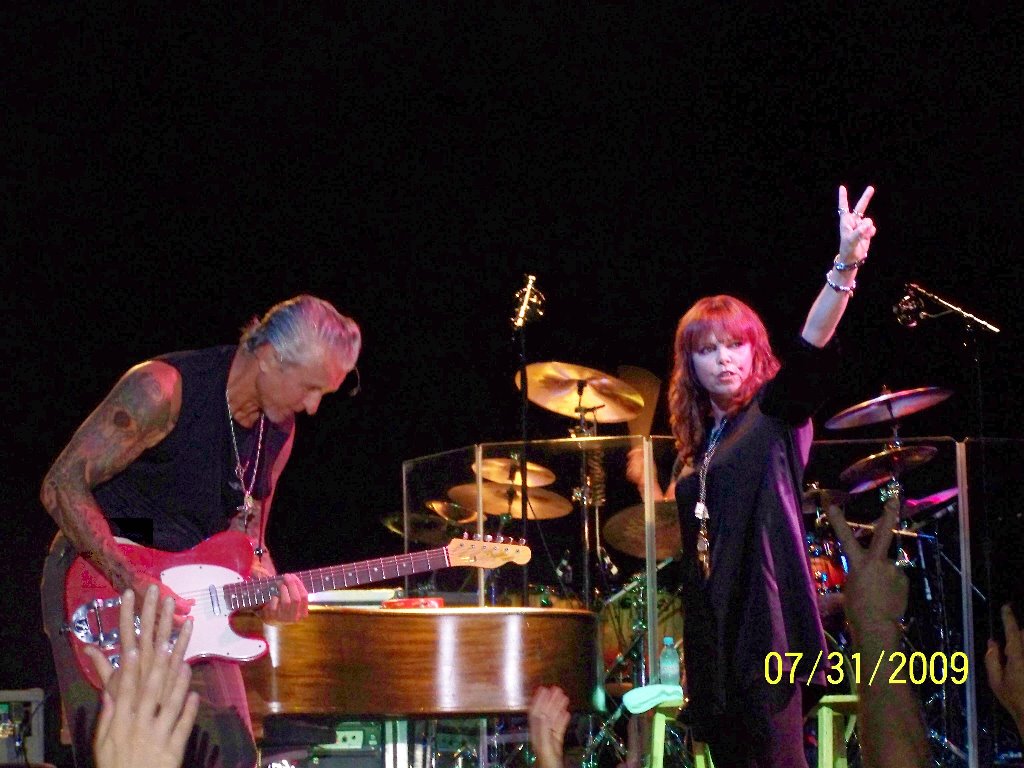 Photo © Michael Howard
07/31/09 -- Winstar Casino in Thackerville, OK

Building The Perfect Package
07/31/09 -- (Pollstar online article)
Call Me Invincible Artwork © Tim Neil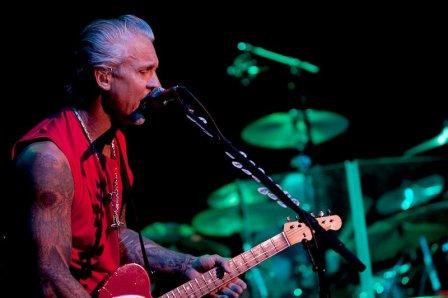 Blondie / Pat Benatar @ Dodge Theatre (online article)
Photo © G. Luke Holwerda, Blank Image Arts
07/28/09 -- Dodge Theatre in Phoenix, AZ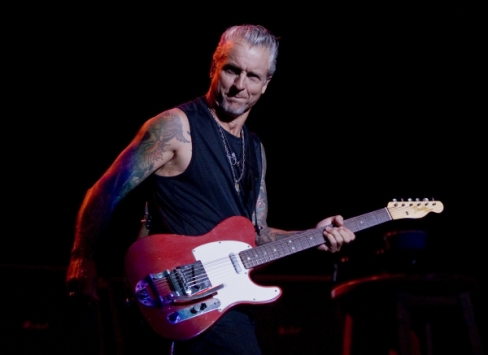 Pat Benatar knocks out Blondie at Pacific face-off(online article)
Photo © PAUL BERSEBACH, THE ORANGE COUNTY REGISTER
07/26/09 -- Pacific Amph. in Costa Mesa, CA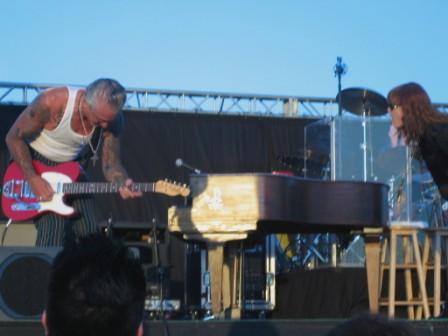 Photo © Lori Blankenship
07/25/09 -- Tachi Palace Casino in Fresno, CA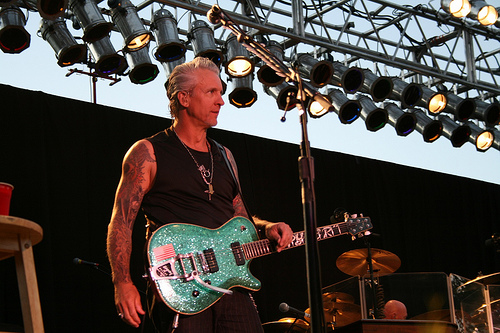 Photo © walker cleaveland on Flickr
07/22/09 -- Wente Vineyard in Livermore, CA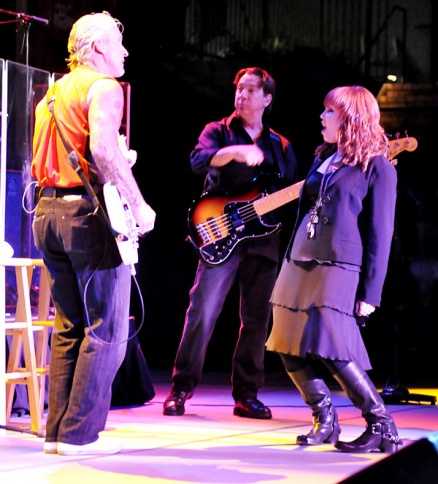 Blondie, Pat Benatar Kick Off U.S. Tour (online article)
Photo © Shoka/Spin Magazine
07/22/09 -- Wente Vineyard in Livermore, CA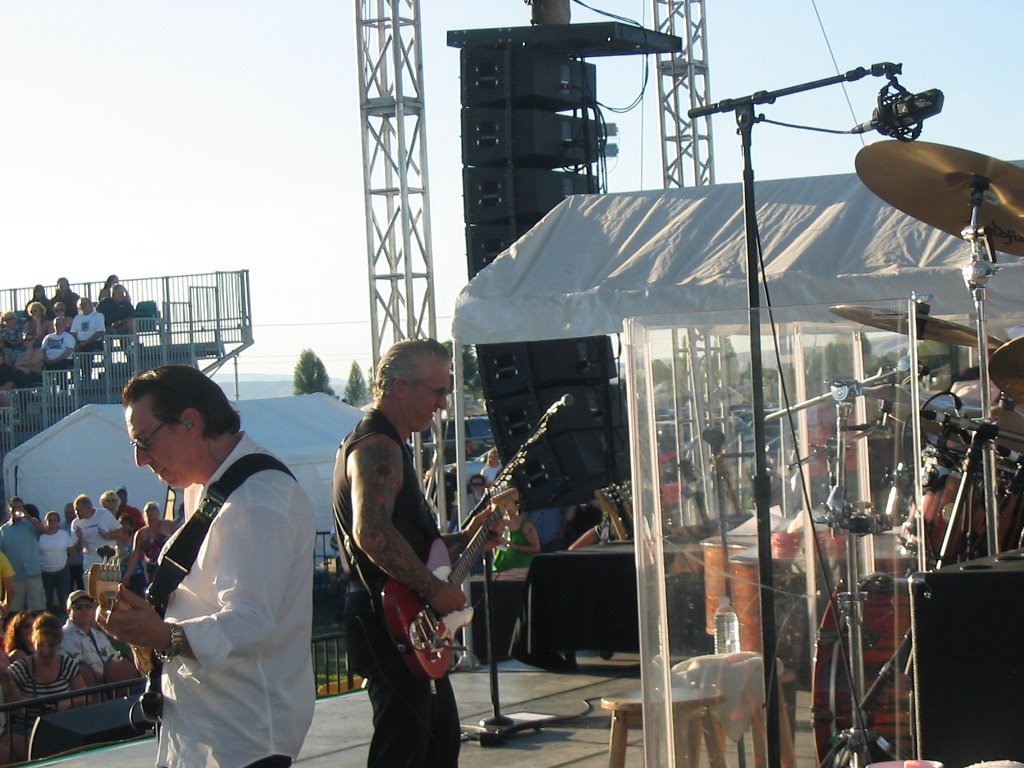 Photo © Steve McKay
07/19/09 -- Legends Casino in Toppenish, WA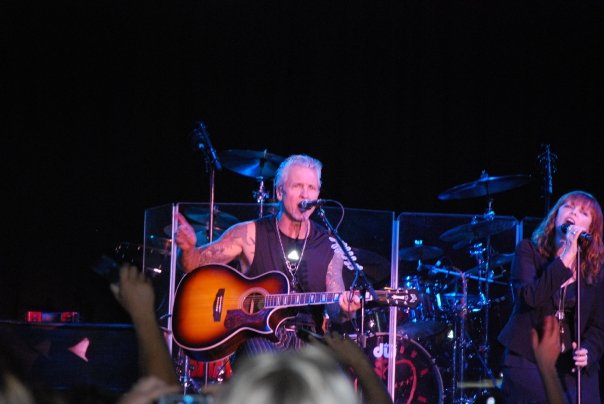 Photo © Tracy Sutton
07/17/09 -- Emerald Queen Casino in Tacoma, WA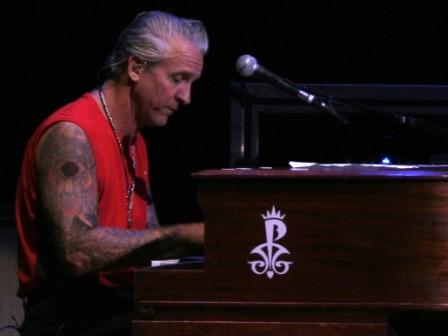 Photo © Natalie Jones
07/10/09 -- House of Blues in Las Vegas, NV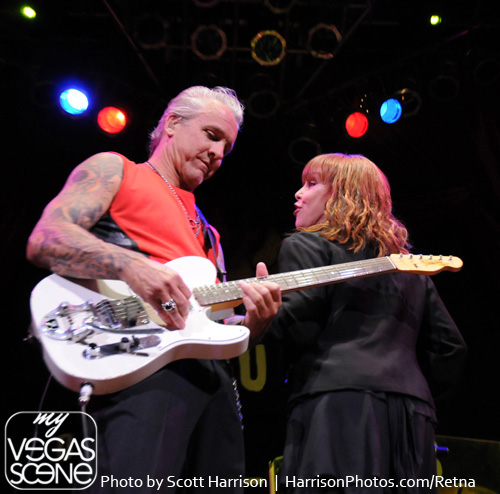 Photo © Scott Harrison/MyVegasScene.com
07/10/09 -- House of Blues in Las Vegas, NV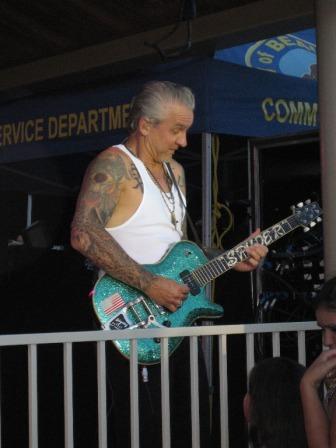 Photo © Lori Blankenship
07/08/09 -- Stewart Park in Beaumont, CA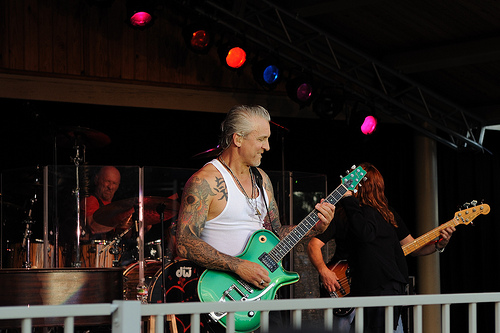 Photo © Clan of the M00nchyld on Flickr
07/08/09 -- Stewart Park in Beaumont, CA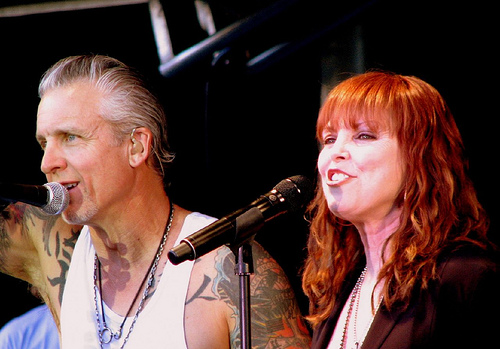 Photo © Terwilliger911 on Flickr
07/08/09 -- Stewart Park in Beaumont, CA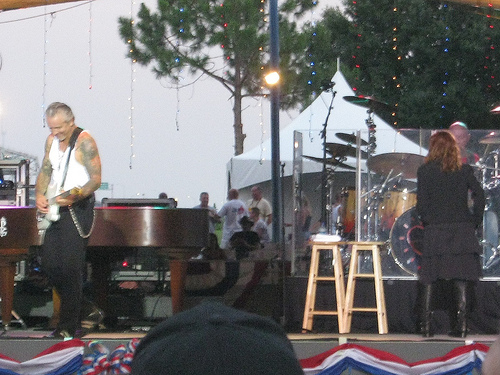 Photo © mstarr3 on Flickr
07/04/09 -- Metropolitan Park in Jacksonville, FL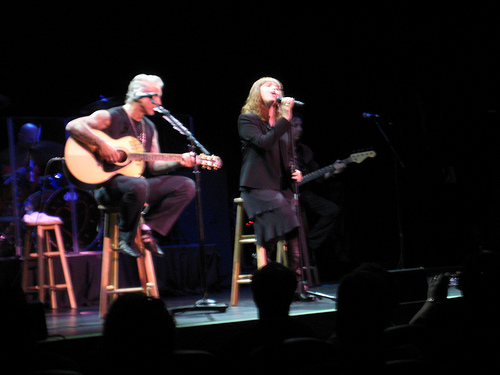 Photo © Sunnydee123 on Flickr
07/01/09 -- Sunrise Theater in Ft. Pierce, FL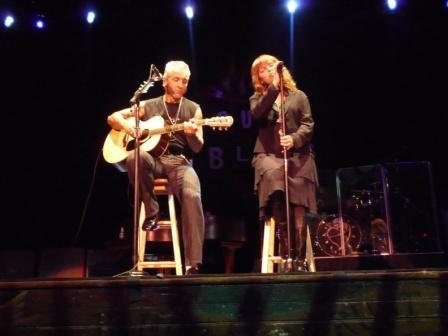 Photo © George Gakoumis, Jr.
06/28/09 -- House of Blues in Orlando, FL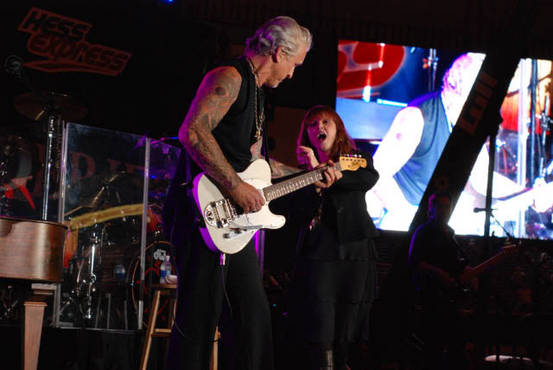 Photo © Frederick Wood/ Metromix Tampa Bay
06/27/09 -- Tampa Bay Rays in Tampa, FL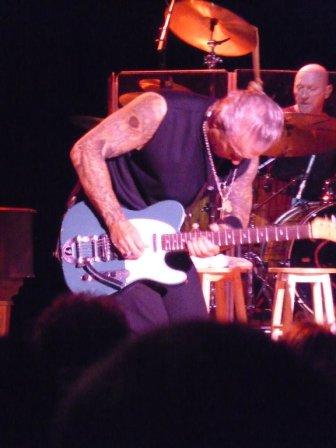 NEIL "SPYDER" GIRALDO with Myron Grombacher
Peabody Auditorium in Daytona Beach, FL
Photo © George Gakoumis, Jr.
06/26/09 -- Peabody Auditorium in Daytona Beach, FL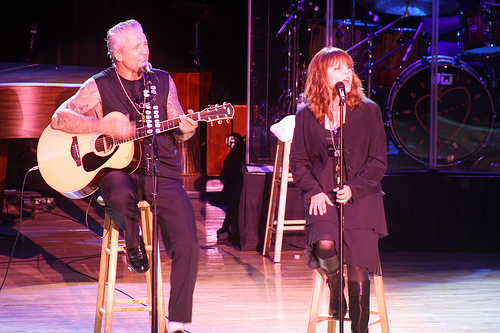 Photo © jamesmads on Flickr
06/26/09 -- Peabody Auditorium in Daytona Beach, FL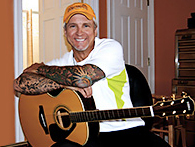 Heart Of Glass Meets Heartbreaker:
Blondie and Pat Benatar Join Forces;
Benatar Axe-Man Wields Yamaha LJ16 (online article)

Pat Benatar and Neil Giraldo 30th Anniversary TOUR DATES:

06/26 -- Peabody Auditorium in Daytona Beach, FL
06/27 -- Tampa Bay Rays in Tampa, FL
06/28 -- House of Blues in Orlando, FL
06/30 -- House of Blues in Myrtle Beach, SC
07/01 -- Sunrise Theater in Ft. Pierce, FL
07/02 -- Hard Rock in Hollywood, FL
07/04 -- Metropolitan Park in Jacksonville, FL
07/08 -- Stewart Park in Beaumont, CA
07/09 -- Valley View Casino in Valley Center, CA
07/10 -- House of Blues in Las Vegas, NV
07/11 -- Peppermill Concert Hall in Wendover, NV
07/14 -- Knitting Factory in Boise, ID
07/17 -- Emerald Queen in Tacoma, WA
07/18 -- Emerald Queen in Tacoma, WA
07/19 -- Legends Casinoin Toppenish, WA
07/31 -- Winstar Casino in Thackerville, OK
08/09 -- Capital One Theatre in Westbury, NY
08/12 -- Turning Stone in Verona, NY
08/16 -- MotorCity Casino in Detriot, MI
08/21 -- Paragon Casino in Marksville, LA
08/26 -- Gothic Theatre in Denver, CO
08/27 -- Inn of the Mountain Gods Casino in Mescalero, NM
08/29 -- Uptown Theater in Kansas City, MO
08/30 -- Mid-America Center in Council Bluffs, IA
09/03 -- Waterfront Convention Center in Bettendorf, IA
09/04 -- Jackpot Junction in Morton, MN
09/05 -- Meskwaki Casino in Tama, IA
09/11 -- College of the Canyons PAC in Santa Clarita, CA
09/12 -- Music Festival for Mental Health in Rutherford, CA
09/13 -- Arkley Center in Eureka, CA
09/24 -- LA County Fair in Pomona, CA w/ Berlin
10/16 -- Canyon Club in Agoura Hills, CA
10/17 -- Canyon Club in Agoura Hills, CA




Pat Benatar & Neil Giraldo with Blondie
and special guests "the Donnas" **(excluding 7/22 & 7/26)
"Call Me Invincible" Tour Dates:

07/21 -- Mountain Winery in Saratoga, CA w/Blondie
07/22 -- Wente Vineyard in Livermore, CA w/Blondie
07/25 -- Tachi Palace Casino in Fresno, CA w/Blondie
07/26 -- Pacific Amph. in Costa Mesa, CA w/Blondie **
07/28 -- Dodge Theatre in Phoenix, AZ w/Blondie
07/29 -- Isleta Casino in Albuquerque, NM w/Blondie
08/01 -- Mud Island in Memphis, TN w/Blondie
08/02 -- Chastain Park in Atlanta, GA w/Blondie
08/04 -- Filene Center in Vienna, VA w/Blondie
08/05 -- Meadowbrook in Gilford, NH w/Blondie
08/07 -- Musikfest in Bethlehem, PA w/Blondie
08/08 -- Bank of America Pavilion in Boston, MA w/Blondie
08/11 -- CMAC in Canandaigua, NY w/Blondie
08/13 -- Asser Levy Park in Brooklyn, NY w/Blondie
08/15 -- Riverbend Music Center in Cincinnati, OH w/Blondie
08/17 -- Ravinia Pavilion in Highland Park, IL w/Blondie
08/20 -- Austin Music Hall in Austin, TX w/Blondie
08/22 -- Beau Rivage in Biloxi, MS w/Blondie
08/23 -- Arena Theatre in Houston, TX w/Blondie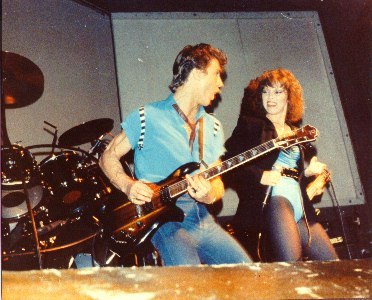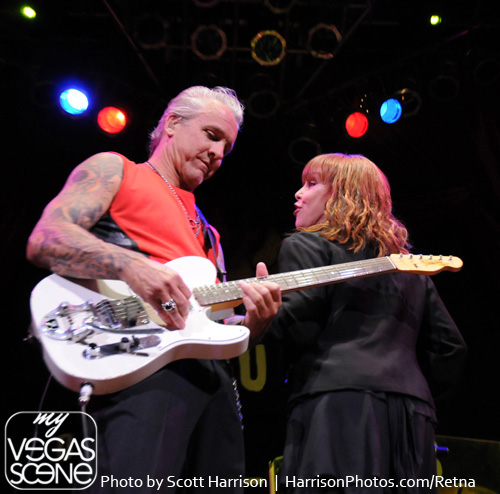 Congratulations to Pat Benatar and NEIL "SPDYDER JAMES" GIRALDO!
Celebrating 30 years together!



.. and on Pat's induction into the Long Island Music Hall Of Fame!
Ceremony held 10/30/08, visit the LI Music Hall of Fame website for more details.

The Del-Lords albums--"Frontier Days," "Johnny Comes Marching Home" and "Based on a True Story"
were reissued on May 26. The CDs include five bonus tracks
each and new liner notes from Scott Kempner.
"Johnny Comes Marching Home" and "Based on a True Story" were
produced by Neil "Geraldo." Pat Benatar did background vocals
on three songs.



What's Been Cooked Up Lately?



Check the NEIL!!! AUGUST 2009 CALENDAR



Dharma & Greg: "Wish We Weren't Here" on WE
08/04 -- 11:00 AM ET
Dharma and Greg encounter Pat Benatar and Neil Giraldo at an airport.

Official Facebook for Pat Benatar & Neil "Spyder" Giraldo

Check out Spyder's vitamin company, ON THE ROCK Nutrition

MAKE A DIFFERENCE
Buy a t-shirt and make a fashion statement
for disadvantaged children. Orphan Lyrics
donates all the profits from these sales to
charities, including War Child International
and St. Jude Children's Research Hospital.

The latest additions to the NEIL!!! Discography page
HARD PRESSED by Nobuteru Maeda, Light Of Day (Bruce Springsteen Tribute album),
the movies NAILED and SMILE,
25th Anniversary re-issues of IGNITION and WORKING CLASS DOG

NEIL!!! plays GMP GUITARS

Visit BENATARFANCLUB.COM for up-to-date news on Pat and NEIL!!!

WOO-HOOOOOOOO!
Thank you NEIL!!! for everything!
Thanks to Mary Wiesner for the Kitchen logo and
Gino Calistri (from NEIL!!! country) for saving the NEIL!!! site files!
Ciao, Gino!



roknrobn@comcast.net
this site is run by a fan who felt there was not enough SPYDER on the web!