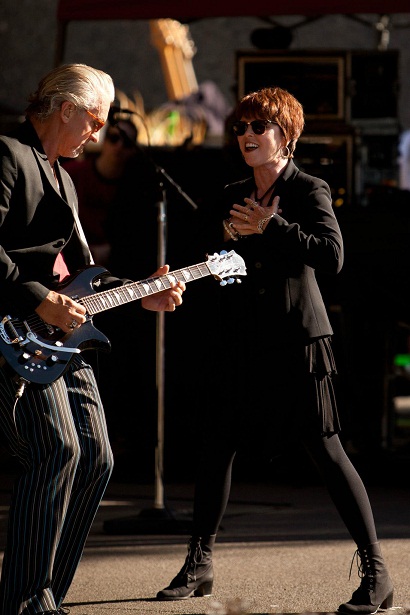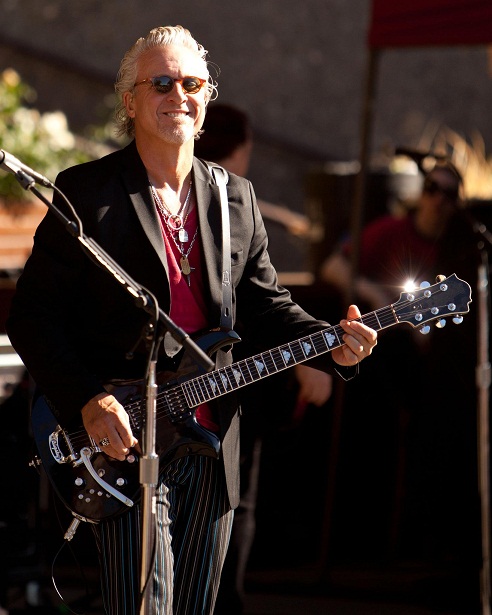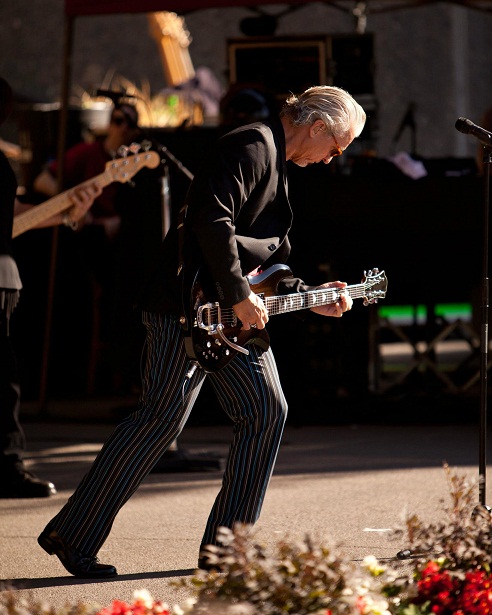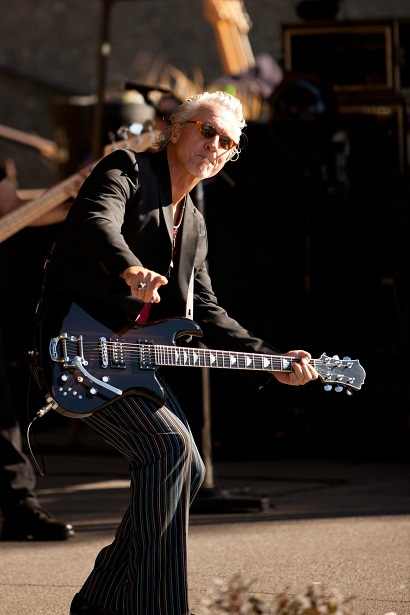 08/07/11 -- Spyder & Pat at Rodney Strong Vineyards in Healdsburg, CA photos by Rodney Strong Vineyards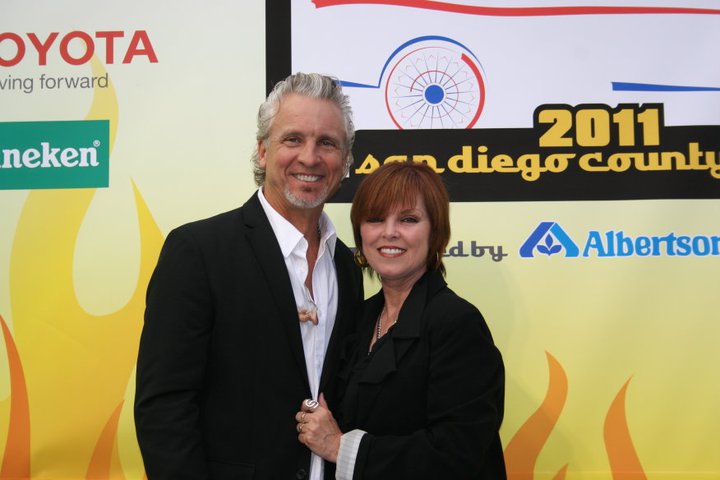 06/10/11 -- Pat & Spyder at the San Diego County Fair in Del Mar, CA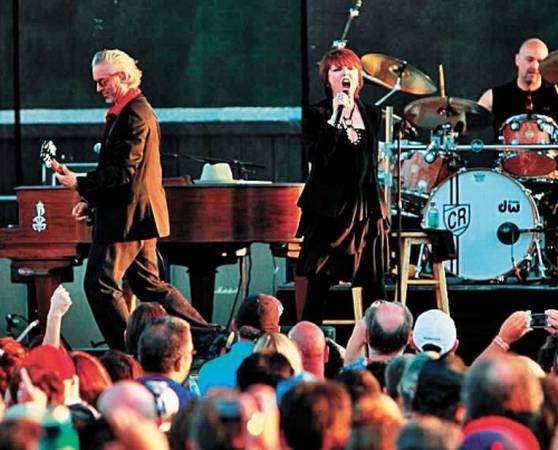 07/06/11 --
Benatar fires up Artpark crowd: BuffaloNews.com (online article)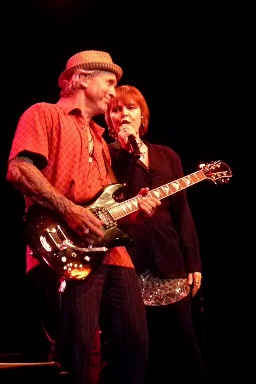 07/09/11 -- Spyder & Pat at House of Blues in Boston, MA photo by Miguel Bennasar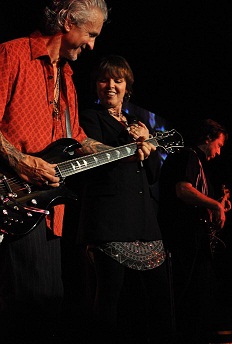 07/11/11 -- Spyder & Pat at BB Kings in New York, NY photo by Harold Bottomley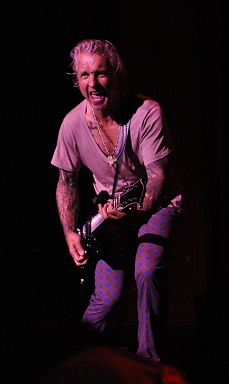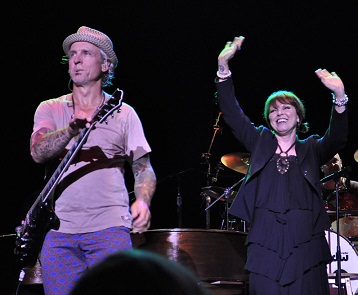 07/20/11 -- Spyder & Pat at the Count Basie Theatre in Red Bank, NJ photos by Harold Bottomley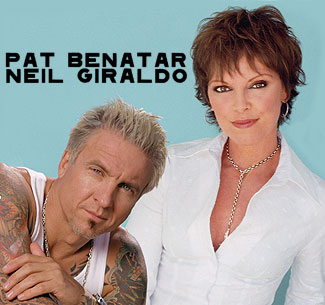 07/21/11 -- Christmas album, novel next for rocker Benatar after tour: DetroitNews.com (online article)



07/24/11 -- Spyder & Pat at the DTE Music Theater in Clarkston, MI photo by Rachel Phillips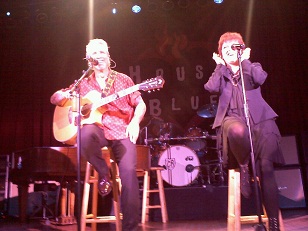 07/26/11 -- Spyder & Pat at the House of Blues in Cleveland, OH photo by Theron Dannemiller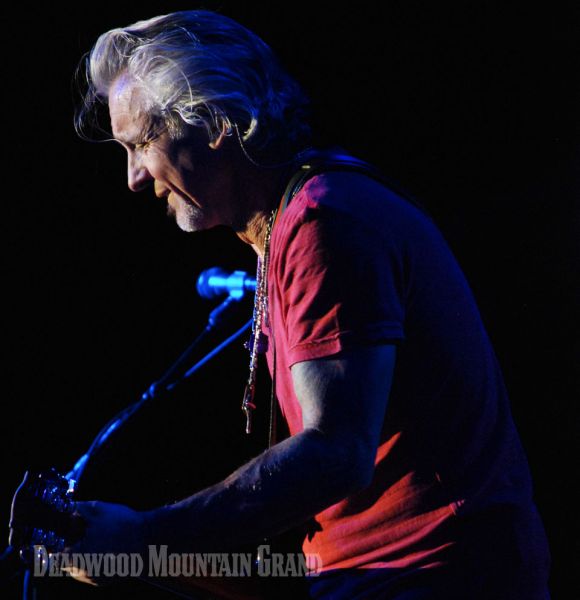 08/16/11 -- Spyder at the Mountain Grand in Deadwood, SD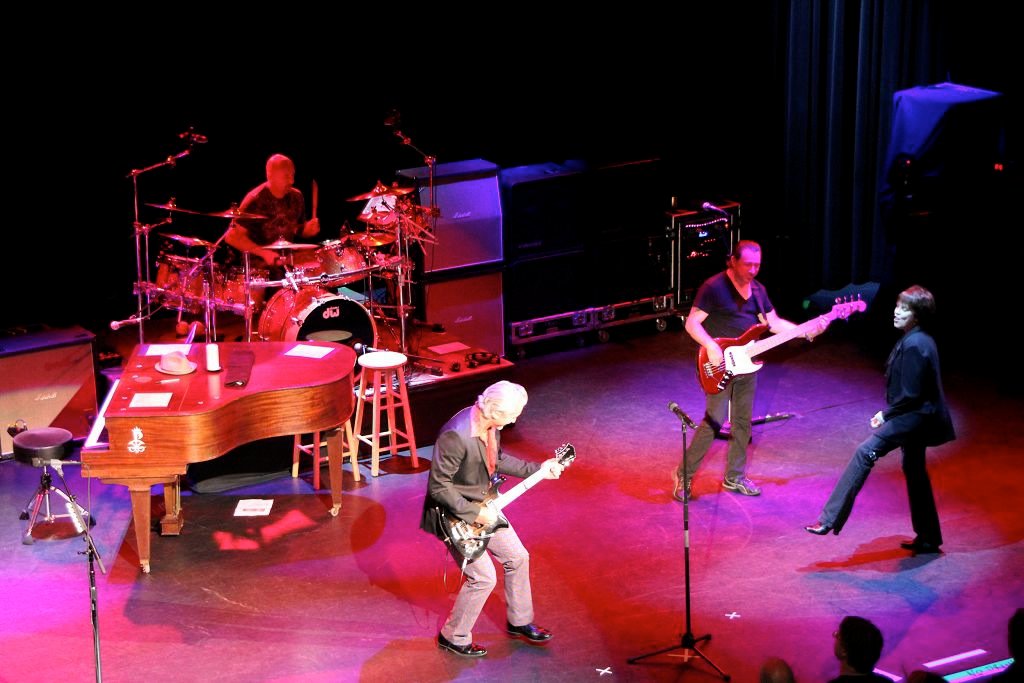 08/18/11 -- Chris, Spyder, Mick & Pat at the Diamond Jo Casino in Dubuque, IA Dubuque365.com facebook album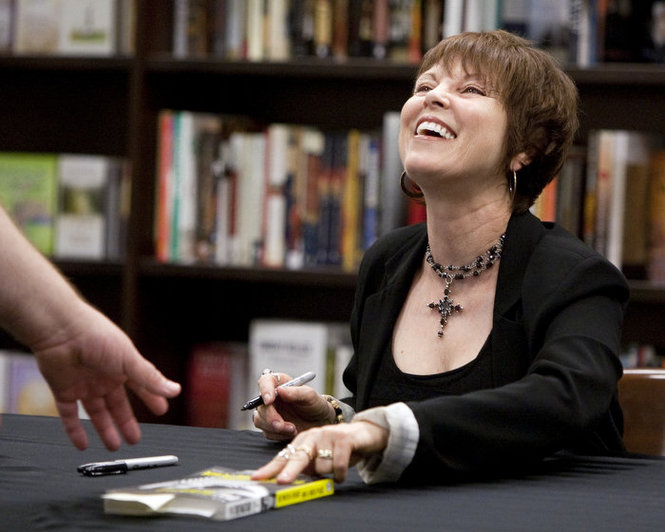 08/24/11 -- Pat Benatar fans flock to Woodland Mall for book signing by rock star (Grand Rapids press)
Pat Benatar hits us with her best shot at Meijer Gardens show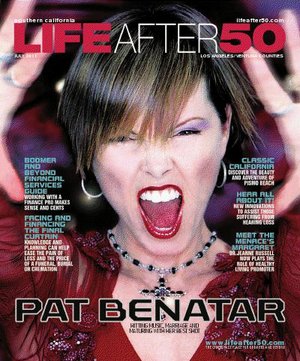 Download Life After 50 July Issue: Pat Benatar-- Hitting Music, Marriage and Maturing with Her Best Shot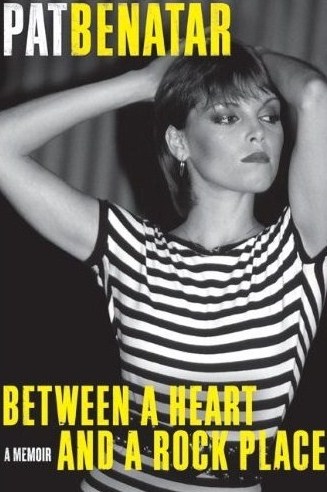 "Between a Rock and a Hard Place"
Pat Benatar's Autobiography
paperback came out June 7th!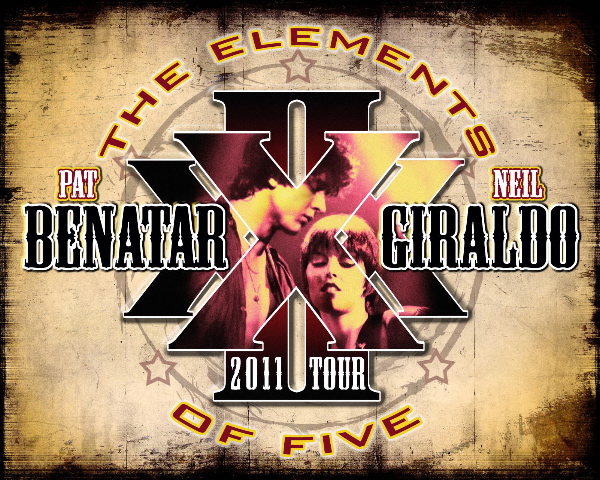 PAT BENATAR & NEIL GIRALDO 2011 CONCERT DATES!!

08/03/11 -- Pacific Amphitheatre Ticketmaster in Costa Mesa, CA
08/05/11 -- Ventura County Fair in Ventura, CA
08/06/11 -- Mountain Winery in Saratoga, CA
08/07/11 -- Rodney Strong Vineyards in Healdsburg, CA
08/09/11 -- Grand Sierra Resort in Reno, NV
08/11/11 -- Tulalip Resort in Tulalip, WA
08/12/11 -- Boulevard Casino in Coquitlam, BC
08/14/11 -- Rocking the Rivers in Cardwell, MT
08/16/11 -- Mountain Grand in Deadwood, SD
08/18/11 -- Diamond Jo in Dubuque, IA
08/19/11 -- Crystal Grand in Wisconsin Dells, WI
08/23/11 -- Midland Theatre in Newark, OH
08/24/11 -- Frederik Meijer Gardens in Grand Rapids, MI
08/26/11 -- Towne Square in Blue Ash, OH
08/27/11 -- Busch Gardens in Williamsburg, VA--cancelled due to Hurricane Irene
08/28/11 -- Busch Gardens in Williamsburg, VA--cancelled due to Hurricane Irene
09/02/11 -- Spirit Mtn Casino in Grande Ronde, OR
09/23/11 -- FolsomLive.com in Folsom, CA
09/24/11 -- Edgewater Casino in Laughlin, NV
09/25/11 -- Canyon Club in Agoura Hills, CA
10/05/11 -- Tarrytown Music Hall in Tarrytown, NY
10/06/11 -- Paramount in Huntington, NY
10/08/11 -- Casino Nova Scotia in Halifax, NS
10/20/11 -- Hard Rock in Hollywood, FL
10/22/11 -- Texas State Fair in Dallas, TX
11/04/11 -- Peppermill Casino in Wendover, NV
11/05/11 -- Eastside Cannery in Las Vegas, NV
11/06/11 -- Fox PAC in Riverside, CA



VIP Premium Passes for Benatar / Giraldo Tour Season 2011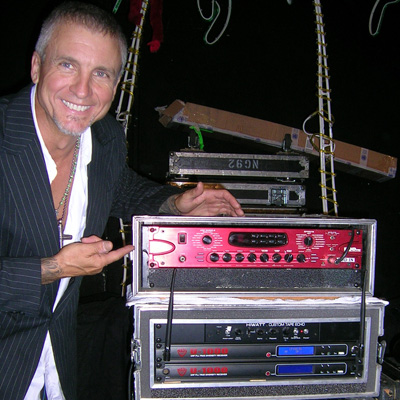 SPYDER from LINE6.com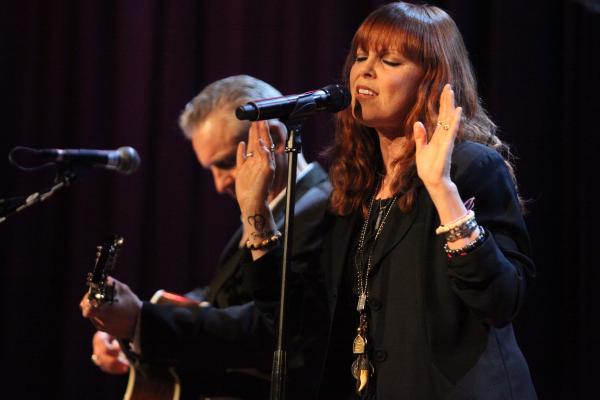 Photo © Dana Fineman
12/05/09 -- CLF's Angels For Change Holiday Show at the Malibu PAC, CA
more photos on Pat and NEIL!!!'s Myspace gallery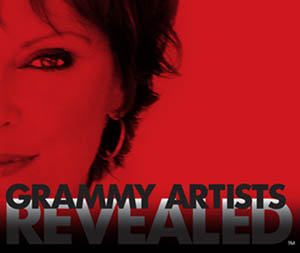 08/24/09 -- Intimate concert presented by MasterCard
to feature GRAMMY winner Pat Benatar (online article)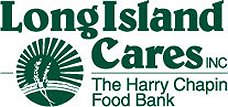 Pat Benatar Joins LI Cares (Long Island Press)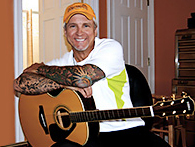 Heart Of Glass Meets Heartbreaker:
Blondie and Pat Benatar Join Forces;
Benatar Axe-Man Wields Yamaha LJ16 (online article)

.. and on Pat's induction into the Long Island Music Hall Of Fame!
Ceremony held 10/30/08, visit the LI Music Hall of Fame website for more details.

Official Facebook for Pat Benatar & Neil "Spyder" Giraldo

Check out Spyder's vitamin company, ON THE ROCK Nutrition

MAKE A DIFFERENCE
Buy a t-shirt and make a fashion statement
for disadvantaged children. Orphan Lyrics
donates all the profits from these sales to
charities, including War Child International
and St. Jude Children's Research Hospital.

The latest additions to the NEIL!!! Discography page
HARD PRESSED by Nobuteru Maeda, Light Of Day (Bruce Springsteen Tribute album),
the movies NAILED and SMILE,
25th Anniversary re-issues of IGNITION and WORKING CLASS DOG

NEIL!!! plays GMP GUITARS

Visit BENATARFANCLUB.COM for up-to-date news on Pat and NEIL!!!

WOO-HOOOOOOOO!
Thank you NEIL!!! for everything!
Thanks to Mary Wiesner for the Kitchen logo and
Gino Calistri (from NEIL!!! country) for saving the NEIL!!! site files!
Ciao, Gino!



roknrobn@comcast.net
this site is run by a fan who felt there was not enough SPYDER on the web!