LIMITED ED. MARDI GRAS MERCH

UPCOMING TOUR DATES:

FEB 28 -- Universal Studios in Orlando, FL
JUL 17 & 18 -- Emerald Queen in Tacoma, WA



Congratulations to Pat Benatar and NEIL "SPDYDER JAMES" GIRALDO!
Celebrating 30 years together!



.. and on Pat's induction into the Long Island Music Hall Of Fame!
Ceremony held 10/30/08, visit the LI Music Hall of Fame website for more details.

What's Been Cooked Up Lately?



Check the NEIL!!! FEBRUARY 2009 CALENDAR



02/01 -- SUPERBOWL XLIII: STEELERS vs. CARDINALS



02/02--GROUNDHOG DAY

02/14 -- VALENTINE'S DAY!

02/16 -- Happy 24th Birthday to Haley Giraldo!

02/16 -- PRESIDENT'S DAY

Dharma & Greg: "Wish We Weren't Here" on WE
02/17 -- 11:00 AM ET
Dharma and Greg try to escape Thanksgiving with their parents,
but find themselves trapped in an Indiana airport, where
Dharma tries to fix the lives of fellow travelers.
GS: Pat Benatar, Neil Giraldo

02/17 -- CHARMED ON TNT: "Lucky Charmed"
4:00PM ET

02/20 -- Happy 27th Anniversary, NEIL!!! and Pat!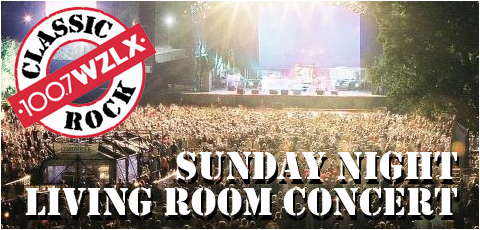 02/22 -- WZLX Living Room Concert: 11 pm Pat Benatar recorded in 1981!

New Childrens Museum Gala in San Diego
© 10/11/08 - Brian Terry

Penns Peak in Jim Thorpe, PA
© 8/27/08 - Frank Carey
NEW PHOTOS ADDED!
MORE JULY/AUGUST 2008 TOUR PHOTOS

MAKE A DIFFERENCE
Buy a t-shirt and make a fashion statement
for disadvantaged children. Orphan Lyrics
donates all the profits from these sales to
charities, including War Child International
and St. Jude Children's Research Hospital.

Check out Spyder's vitamin company, ON THE ROCK Nutrition
RAM'S HEAD LIVE! in BALTIMORE MD
© 6/24/2008 JIM HENDERSHOT
SEE MORE PHOTOS FROM BALTIMORE HERE!


Click here for photos from the April 08 tour

Rediscovered photos from 6/08/02, © MARK BLACKISTON

The latest additions to the NEIL!!! Discography page
HARD PRESSED by Nobuteru Maeda, Light Of Day (Bruce Springsteen Tribute album),
the movies NAILED and SMILE,
25th Anniversary re-issues of IGNITION and WORKING CLASS DOG

NEIL!!! plays GMP GUITARS

Visit BENATARFANCLUB.COM for up-to-date news on Pat and NEIL!!!

WOO-HOOOOOOOO!
Thank you NEIL!!! for everything!
Thanks to Mary Wiesner for the Kitchen logo and
Gino Calistri (from NEIL!!! country) for saving the NEIL!!! site files!
Ciao, Gino!



roknrobn@comcast.net
this site is run by a fan who felt there was not enough SPYDER on the web!